Foscam FABS2 Waterproof Junction Box for HT2 Outdoor Security Camera with Stainless Steel Construction
Regular price
$39.99
Sale price
$27.99
Unit price
per
Sold out
Shipping & Delivery

Where do you ship?

We ship all products directly from USA warehouses. We currently ship to street addresses in the United States, Excludes Hawaii and Alaska.

Will my package be charged customs duties and taxes?

We ship all of our products directly from our warehouses in the USA to your home, we will handle the payment of taxes and duties and will include this pre-calculated amount in your total price during checkout.

The taxes and duties are calculated based on the standard rates set by the destination country's customs. At times, the actual import fees might vary slightly from our calculations for various reasons. If this is the case and the actual charge exceeds our calculation, we will always bear the difference. However, if the amount charged ends up being less than the costs incurred, we will not reimburse the differences.

How long will it take for my order to arrive?

It usually takes 3-7 working days by Express shipping after you place an order and complete payment. For Standard shipping, most orders will arrive within 5 to 10 working days after payment is completed. 

Local Carrier: FEDEX/UPS/USPS/Amazon Logistics

We are not liable for any shipping delays, nor loss of any kind caused by unforeseen and uncontrollable circumstances, such as unreachable recipients, invalid addresses, weather conditions that affect delivery, customs clearance delays and so on. In these situations, Foscam will try its best to notify customers of the delay, and if possible, make new delivery/collection arrangements with an estimated delivery date.

Please Note: Orders placed over the weekend or outside of business hours (9:00 AM - 5:30 PM CST Monday - Friday) will be shipped the following business day. Orders placed with expedited shipping after 2:30 PM CST are NOT shipped out same-day but will be shipped the next business day.

How are shipping costs calculated?

Free Shipping for all orders within U.S.⭐Please Note:Excludes Hawaii and Alaska.

What should I do if I have found shipping damage or wrong items?

All Foscam packages are sealed at the warehouse before they are shipped to you. Please check the packaging box and see if there are any signs of damage, or if the package has been opened during transit. If the box is damaged or any items are missing when you open the package, please contact our Foscam Customer Service and we will help you troubleshoot the issue.

What happens if I gave the wrong delivery address?

Once the order has been shipped, we cannot change the delivery address. In the event of an order being delivered to an incorrect address, or cannot be delivered at all, we will inform you by email. The couriers will hold the package for 5 days, and you may contact Foscam or our delivery partners to arrange for another delivery. If we do not hear from you within 5 days, the package will be returned to Foscam and you'll be responsible for the return shipping fees, which will be deducted from your refund of the product's retail price. Meanwhile, the original shipping fees are not refundable.

What if the package was delivered to the wrong person?

Please contact our delivery partners or Foscam Customer Support to get assistance.

How do I contact the courier if I have complaints or inquiries?

Please contact the local customer support team of our delivery partners for service inquiries.

How do I contact Foscam if I have any questions?

Please email us at support@foscam.com. Thanks.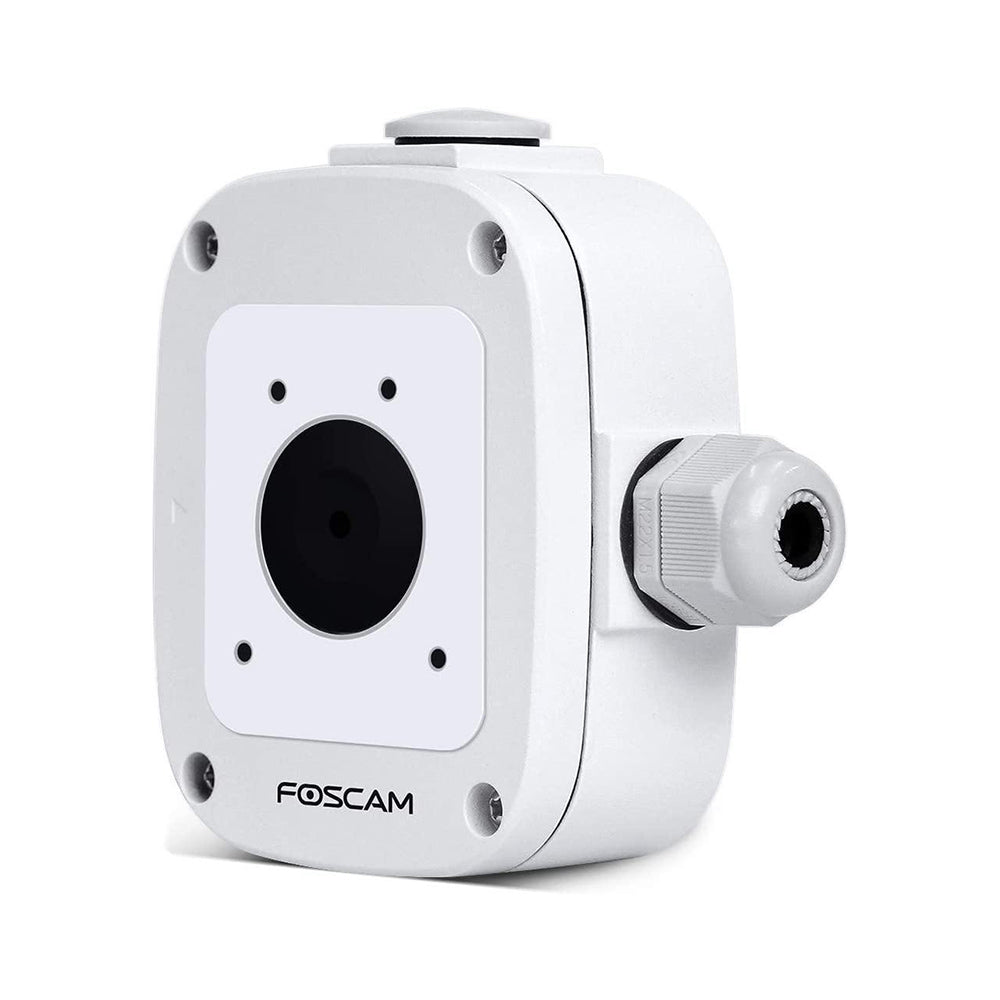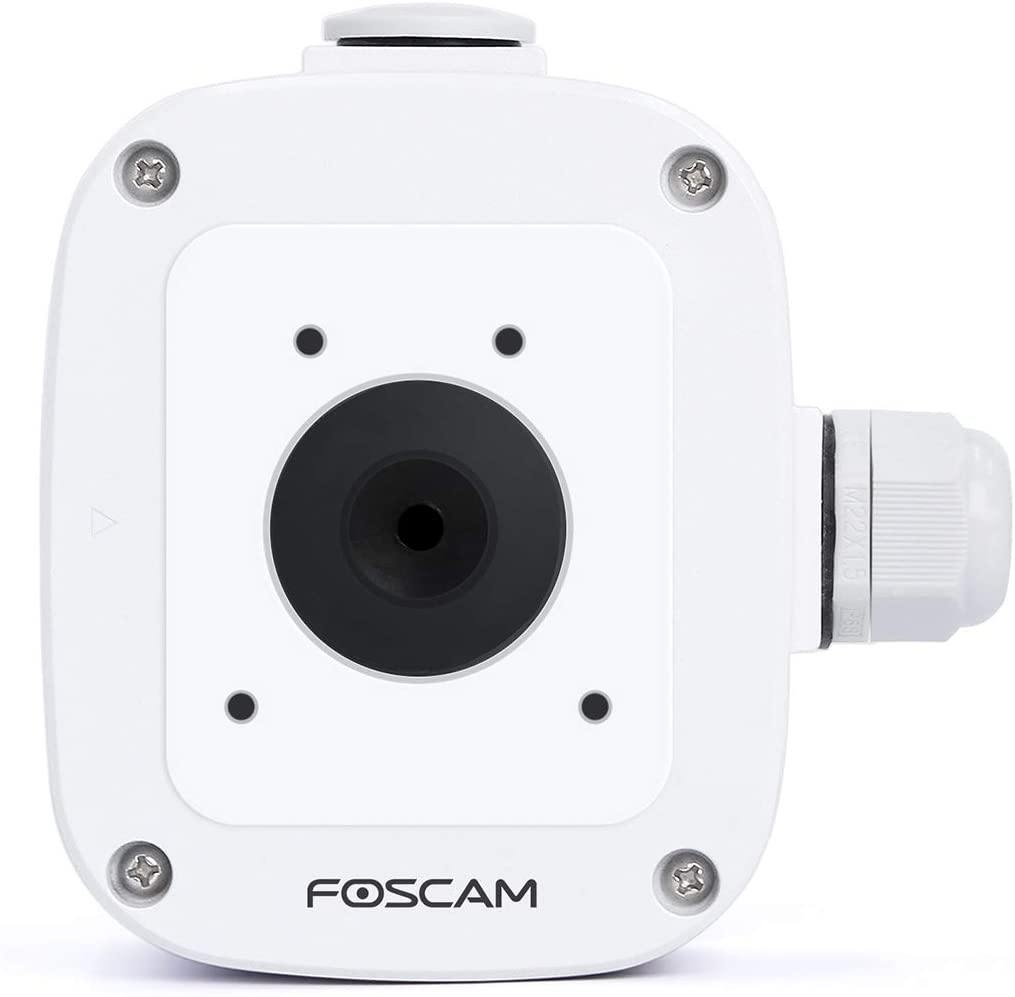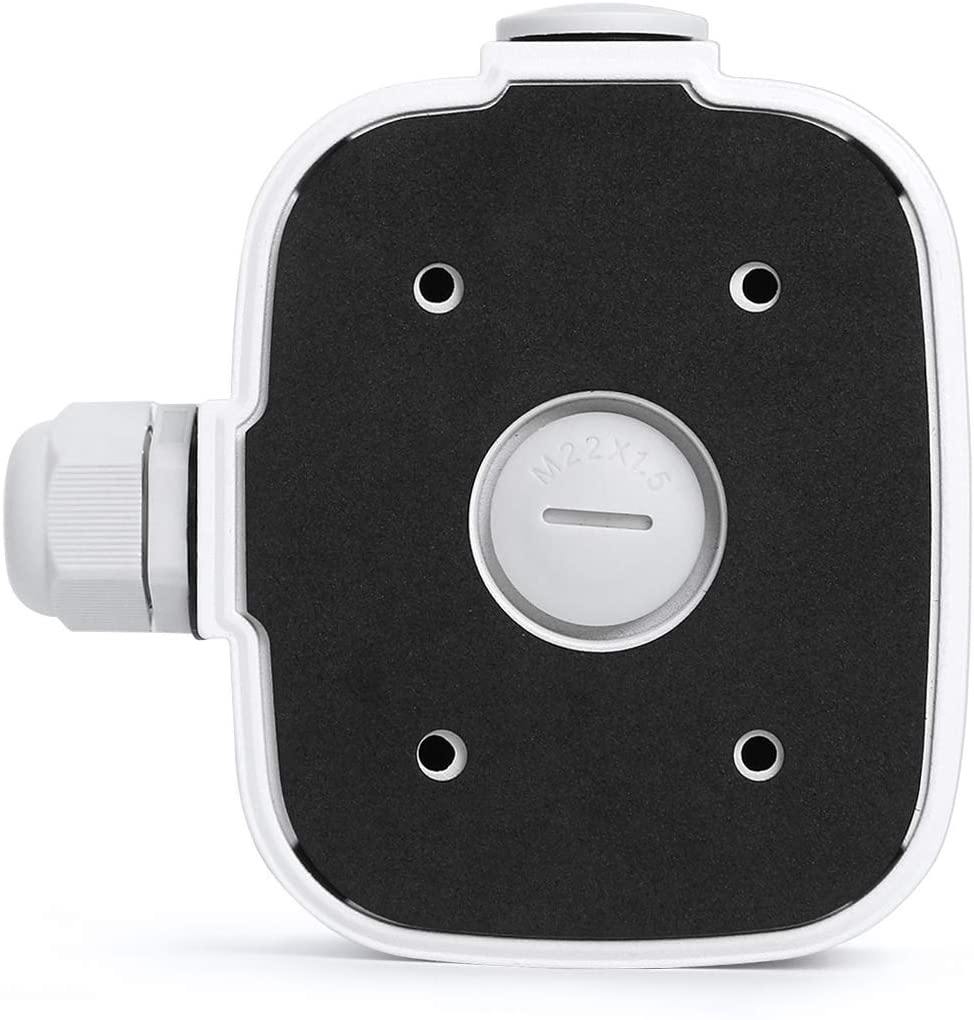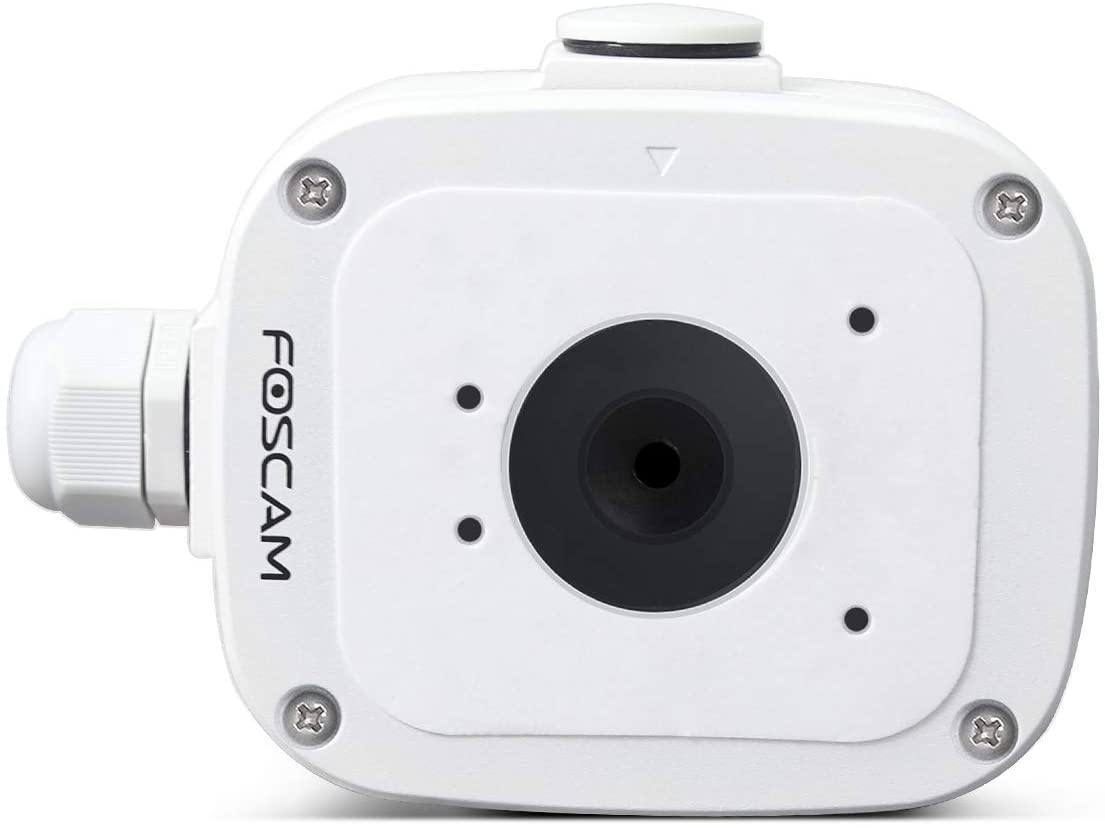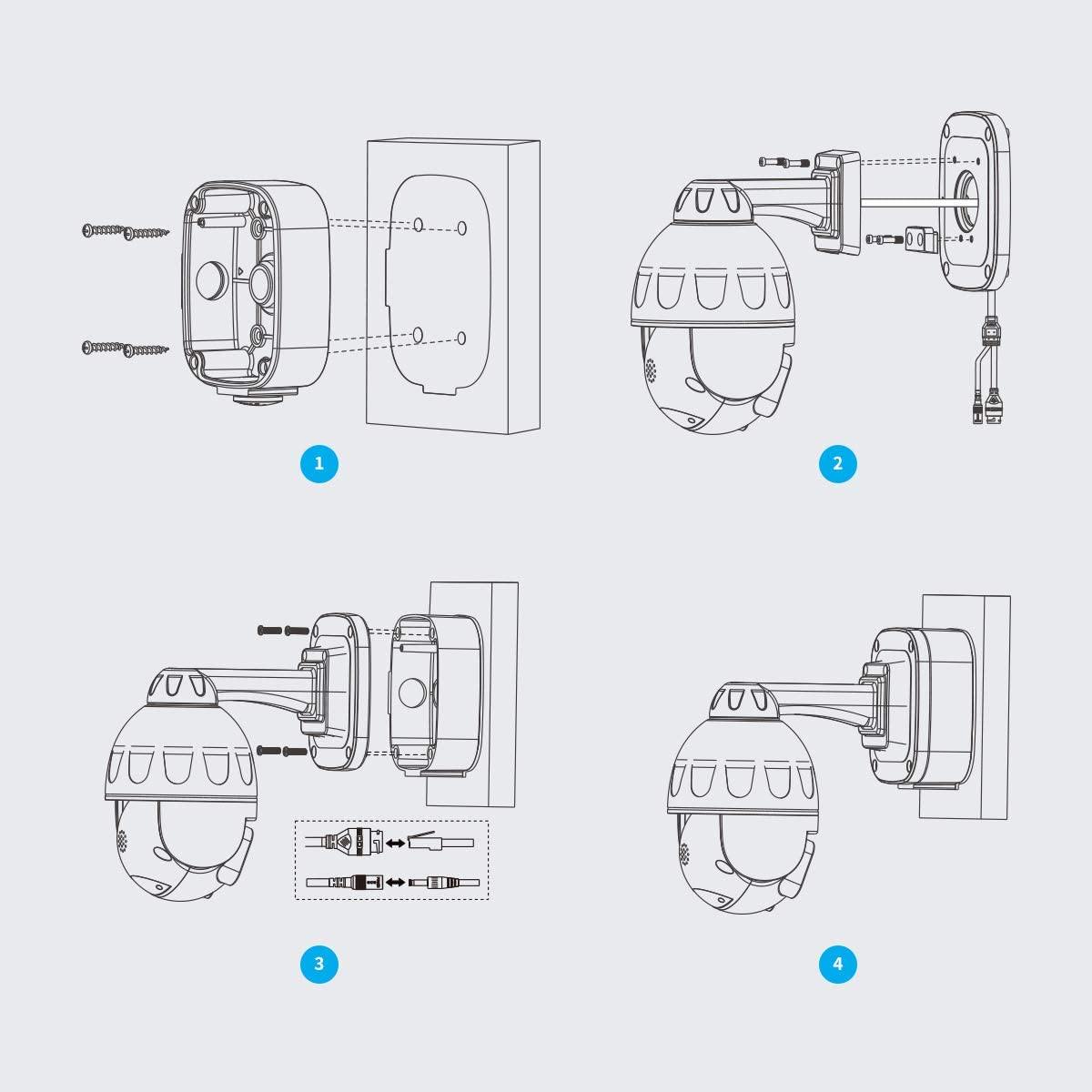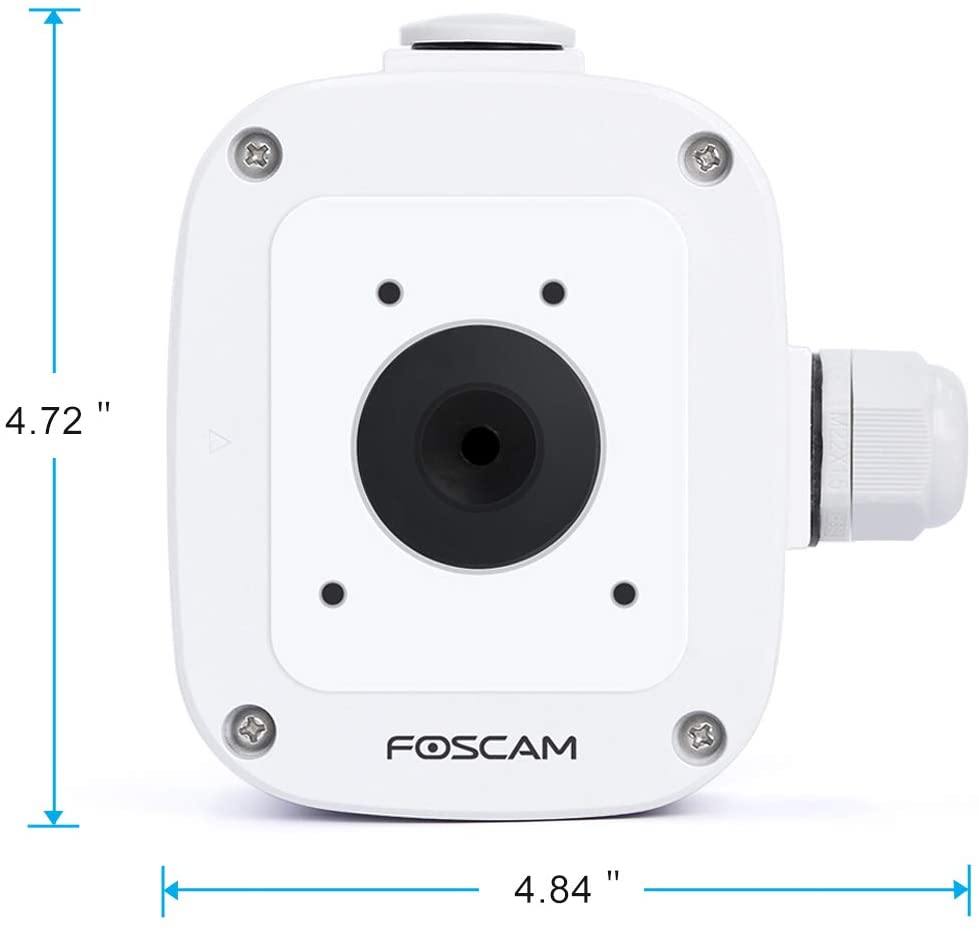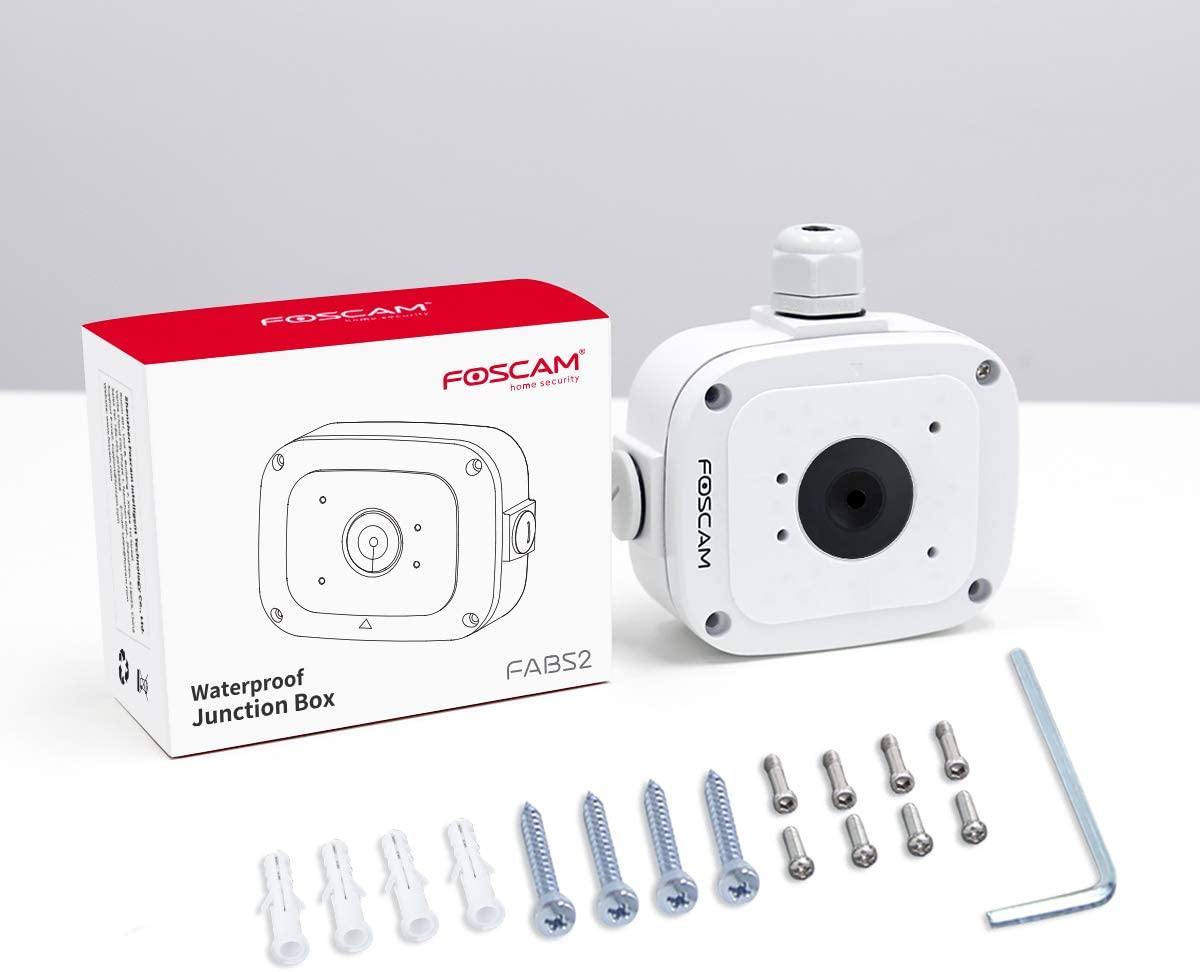 About this item
FABS2 Waterproof Junction Box is made of stainless steel,solid and corrosion ressistance.Will protect your cameras' cables from raining,snowing or other severe weather.

Provides a compact and neat solution for cable management, for Foscam 1080P FHD Surveillance Wifi camera HT2 IP Cameras.

It's easy to install the junction box,FABS2 means you only need to pass the power cable through your external wall (if connected via WiFi).We have QIG and vedios to show how to install them.

We have professional technical support team,anything of installation or other issue related with our cameras,can find them by email/live chat/teamviewer etc.
Buy on the Foscam Store
Fast & Free Shipping

30-Day Money-Back Guarantee

Hassle-Free Warranty

Lifetime Customer Support