Foscam®
Foscam 2K 4MP 2.4Ghz/5Ghz Wi-Fi Home Security Smart Doorbell
✅2.4Ghz/5Ghz Wi-Fi ✅2-Way Audio ✅AI Detection ✅Night Vision ✅IP65 ✅Compatible with Existing Doorbell Chime
Save an extra $50 when you apply the coupon above.
⚠ Only 0 left in stock.
Regular price
$159.99
Sale price
$119.99
Unit price
per
Sold out
⚠ Only 0 left in stock.
Estimated delivery time 3-7 days.
Features

2K resolution video & DIY installation: High Definition 2688 x 1520 resolution, combined with advanced HDR and distortion correction, provides you 2K@25fps images. 850nm SMD IR-LEDs enables excellent night vision image, range up to 16ft. Ultra wide-angle lens, diagonal view angle up to 170°. With the included wedge kit, you can DIY your ideal angle from 5 degrees to 15 degrees to get a greater view of visitors coming to your door.
2-way audio & power supply: Foscam video doorbell supports real-time two-way audio with a built-in mic and speaker. Compatible with your existing mechanical and electronic digital chimes. You can utilize your existing doorbell wiring (AC8~24V/DC12~30V) or USB-C 5V power supply( USB-C cable included ) to power it. This doorbell is not battery-powered. NO more worries about battery life or charge. You can customize exclusive ringtones through Foscam APP.
2.4GHz & 5Ghz WiFi Connection: You can pair it with either a 2.4GHz or 5GHz network. 5GHz channel with less interference makes the network more suitable for applications like video streaming which is very sensitive to packet loss and delays. You can experience smoother 2K Quad HD streaming.
7 days of free cloud storage with 3 months of validity and NO data space limitation during the last 7 days. Able to view live or playback or save all alert captures and video clips on the cloud. More options for cloud storage are available. Support FAT32/exFAT Micro SD card, up to 128G(not included).
Smart home compatibility: Compatible with Amazon Alexa or Google Assistant, simply say "Alexa, show the front door" to launch a live stream on your Echo Show. Similar voice commands are also available with Google Assistant. Real-time push notification to phone app or send an email with the phone or upload image captures/videos to FTP server when human is detected and the detection sensitivity can be adjusted.
Shipping & Delivery

Where do you ship?

We ship all products directly from USA warehouses. We currently ship to street addresses in the United States, Excludes Hawaii and Alaska.

Will my package be charged customs duties and taxes?

We ship all of our products directly from our warehouses in the USA to your home, we will handle the payment of taxes and duties and will include this pre-calculated amount in your total price during checkout.

The taxes and duties are calculated based on the standard rates set by the destination country's customs. At times, the actual import fees might vary slightly from our calculations for various reasons. If this is the case and the actual charge exceeds our calculation, we will always bear the difference. However, if the amount charged ends up being less than the costs incurred, we will not reimburse the differences.

How long will it take for my order to arrive?

It usually takes 3-7 working days by Express shipping after you place an order and complete payment. For Standard shipping, most orders will arrive within 5 to 10 working days after payment is completed. 

Local Carrier: FEDEX/UPS/USPS/Amazon Logistics

We are not liable for any shipping delays, nor loss of any kind caused by unforeseen and uncontrollable circumstances, such as unreachable recipients, invalid addresses, weather conditions that affect delivery, customs clearance delays and so on. In these situations, Foscam will try its best to notify customers of the delay, and if possible, make new delivery/collection arrangements with an estimated delivery date.

Please Note: Orders placed over the weekend or outside of business hours (9:00 AM - 5:30 PM CST Monday - Friday) will be shipped the following business day. Orders placed with expedited shipping after 2:30 PM CST are NOT shipped out same-day but will be shipped the next business day.

How are shipping costs calculated?

Free Shipping for all orders within U.S.⭐Please Note:Excludes Hawaii and Alaska.

What should I do if I have found shipping damage or wrong items?

All Foscam packages are sealed at the warehouse before they are shipped to you. Please check the packaging box and see if there are any signs of damage, or if the package has been opened during transit. If the box is damaged or any items are missing when you open the package, please contact our Foscam Customer Service and we will help you troubleshoot the issue.

What happens if I gave the wrong delivery address?

Once the order has been shipped, we cannot change the delivery address. In the event of an order being delivered to an incorrect address, or cannot be delivered at all, we will inform you by email. The couriers will hold the package for 5 days, and you may contact Foscam or our delivery partners to arrange for another delivery. If we do not hear from you within 5 days, the package will be returned to Foscam and you'll be responsible for the return shipping fees, which will be deducted from your refund of the product's retail price. Meanwhile, the original shipping fees are not refundable.

What if the package was delivered to the wrong person?

Please contact our delivery partners or Foscam Customer Support to get assistance.

How do I contact the courier if I have complaints or inquiries?

Please contact the local customer support team of our delivery partners for service inquiries.

How do I contact Foscam if I have any questions?

Please email us at support@foscam.com. Thanks.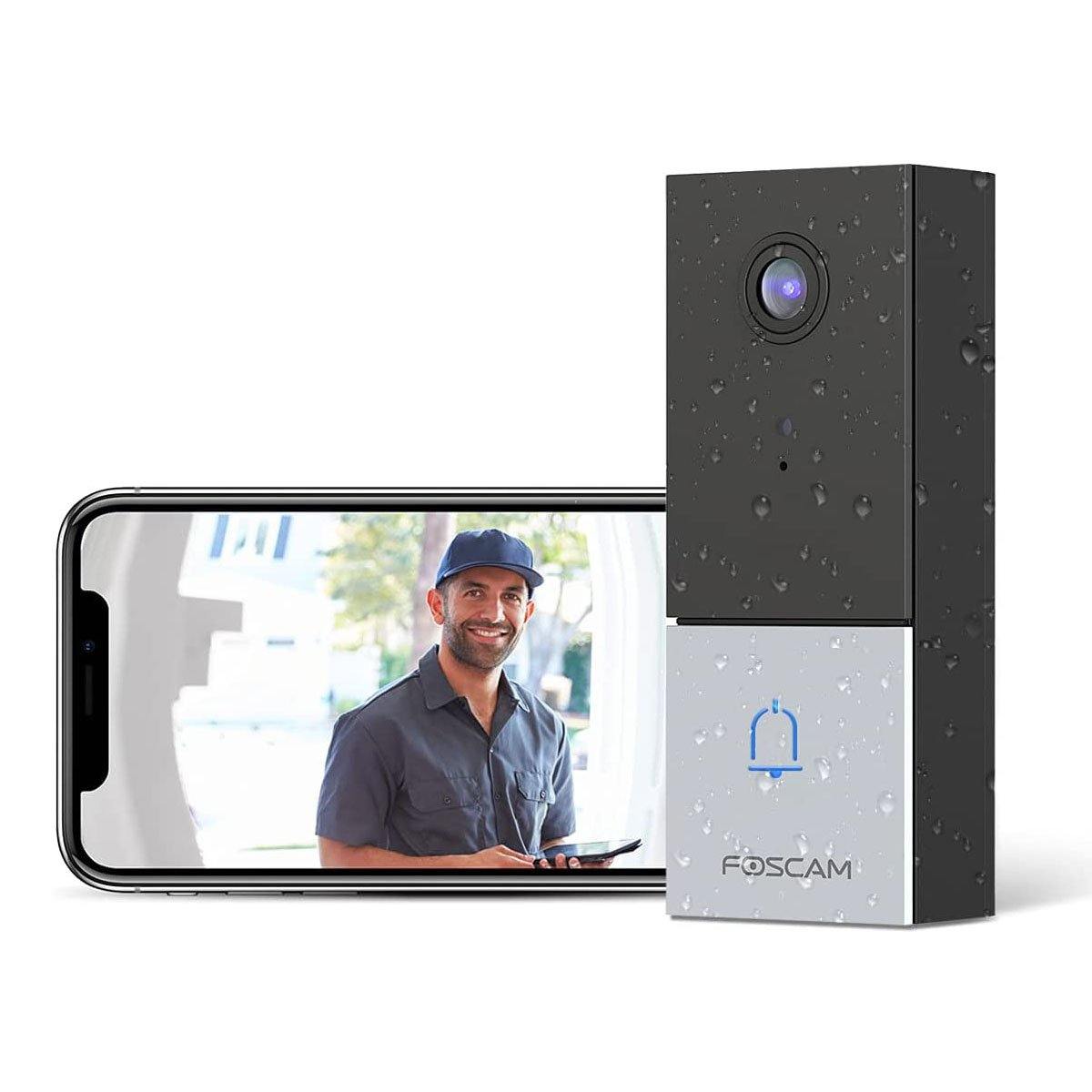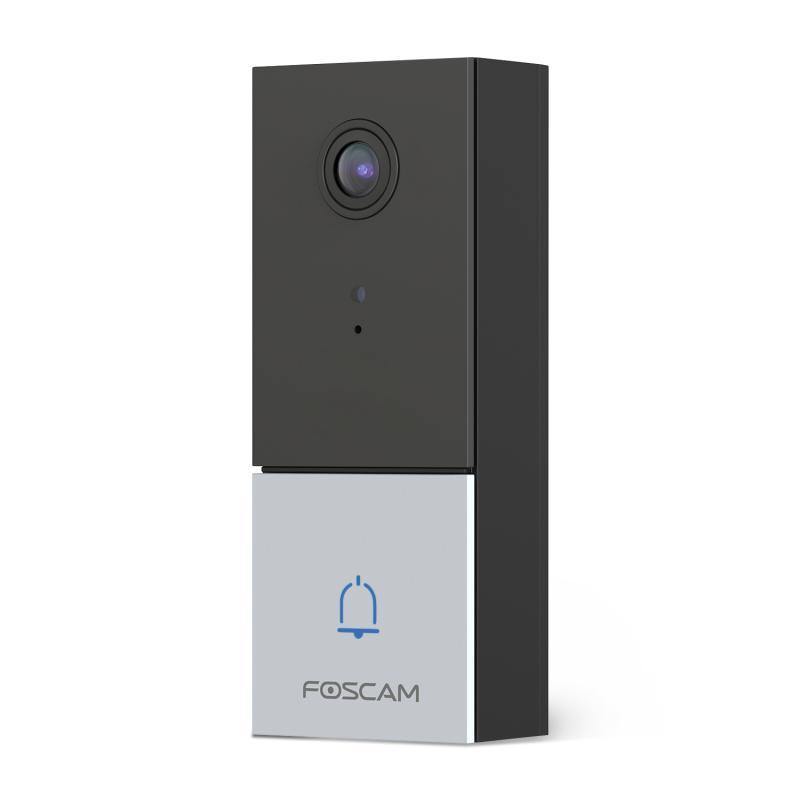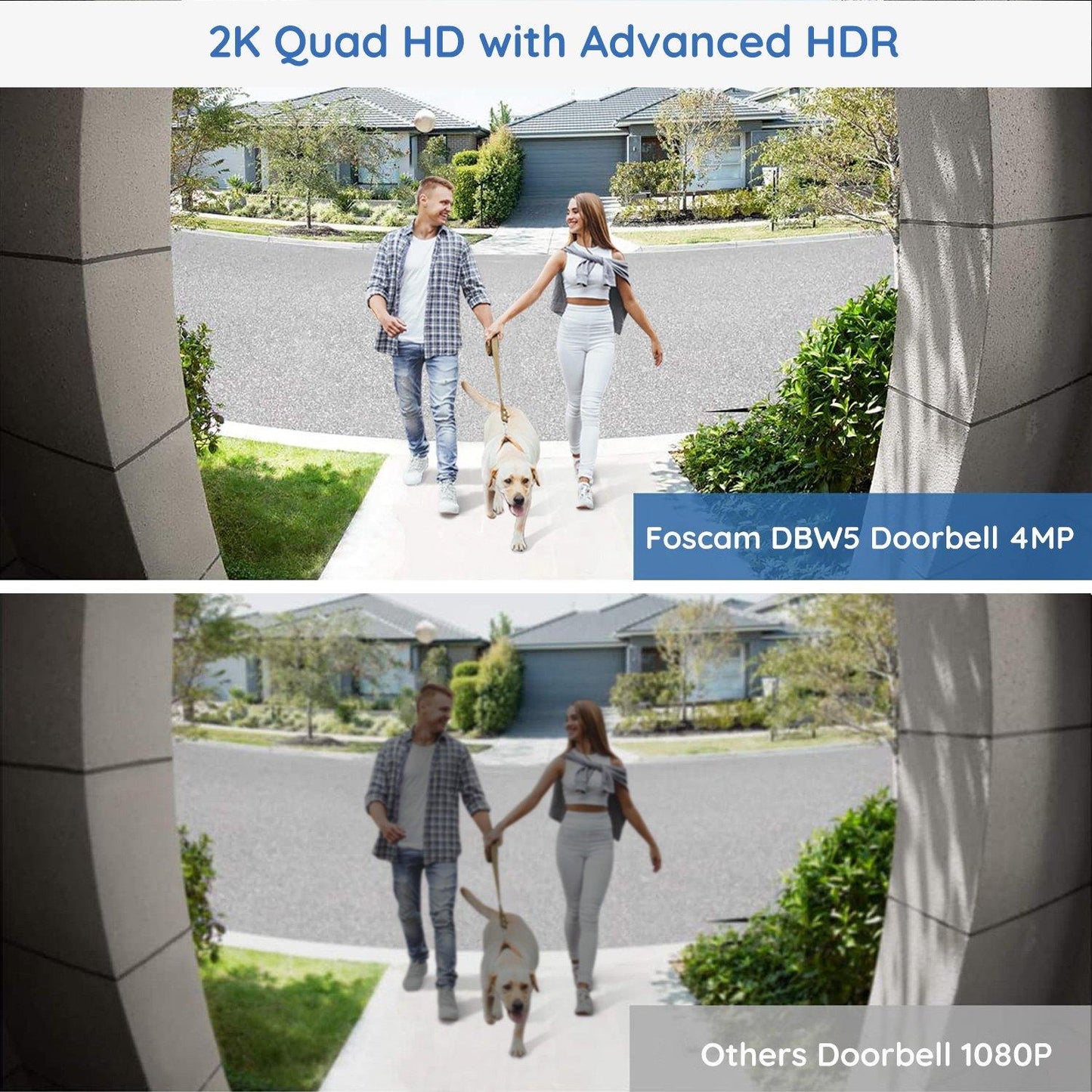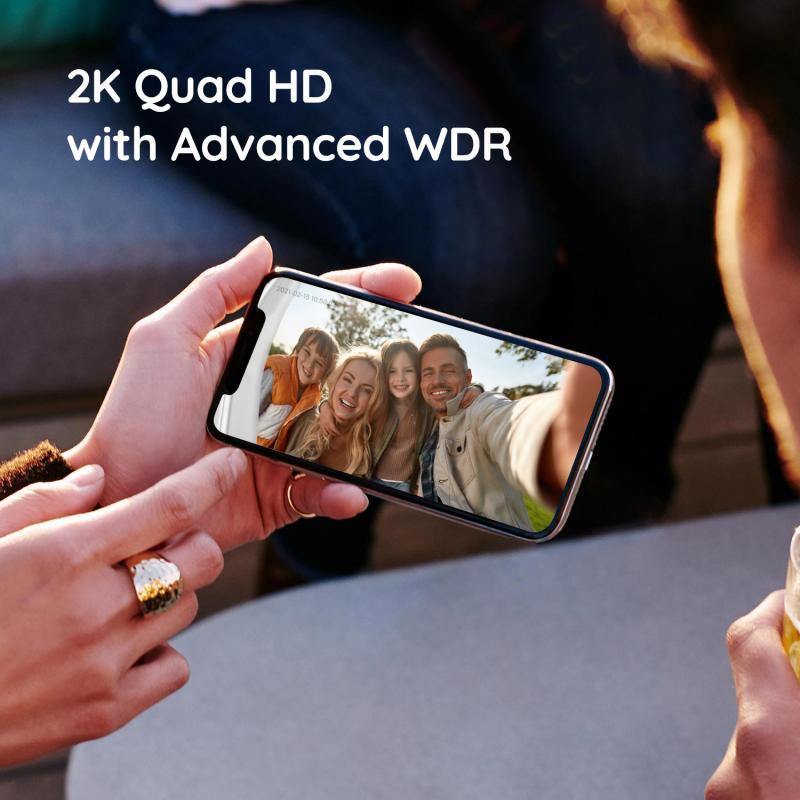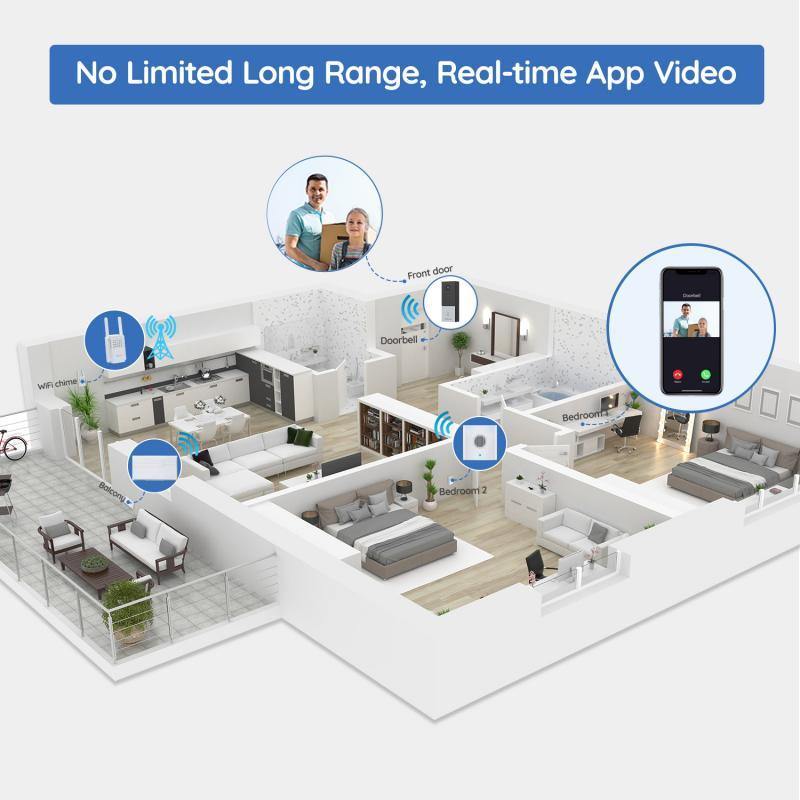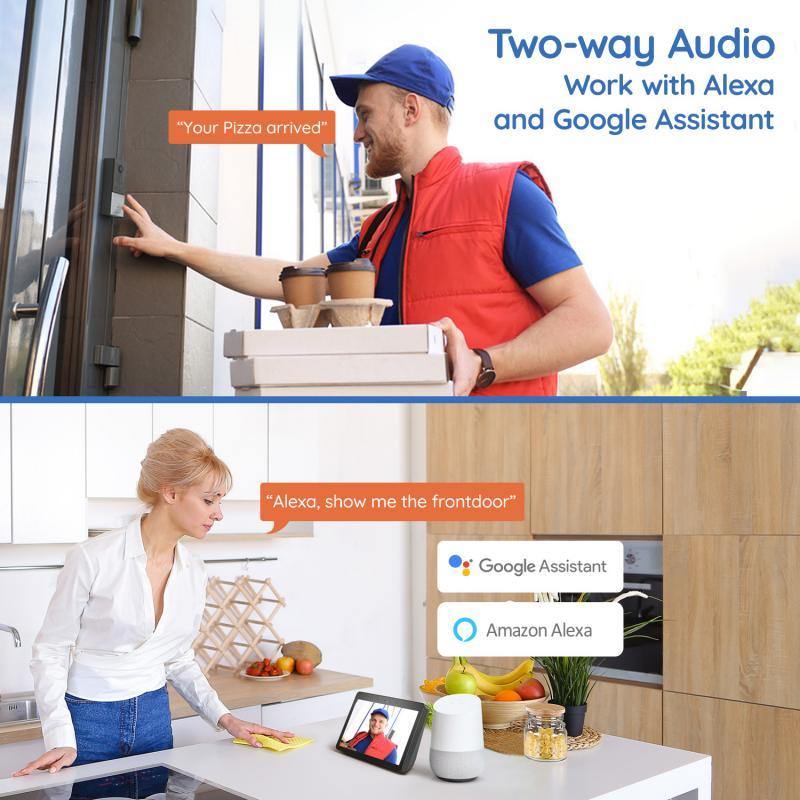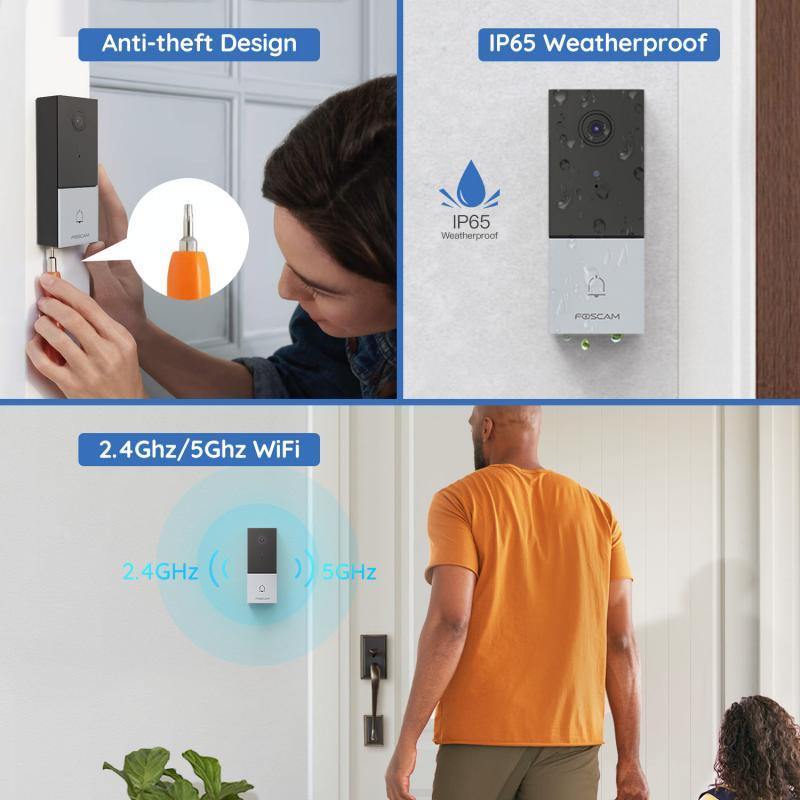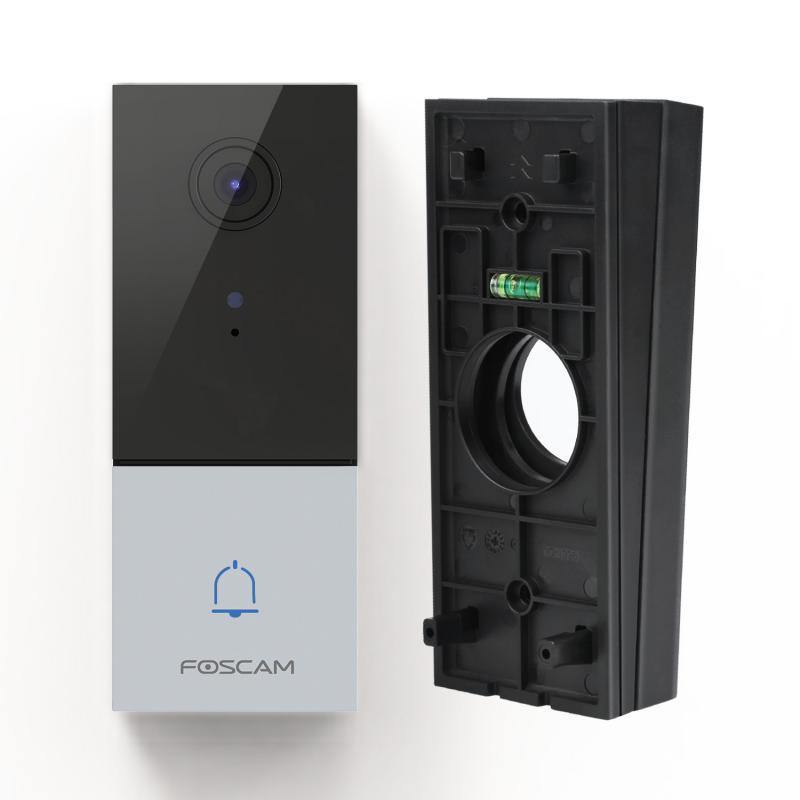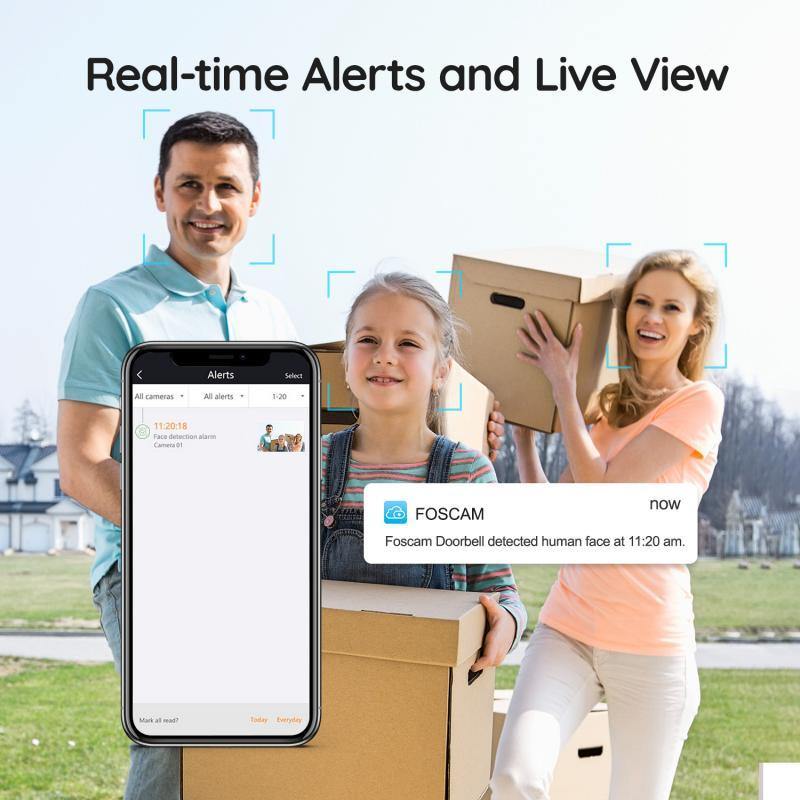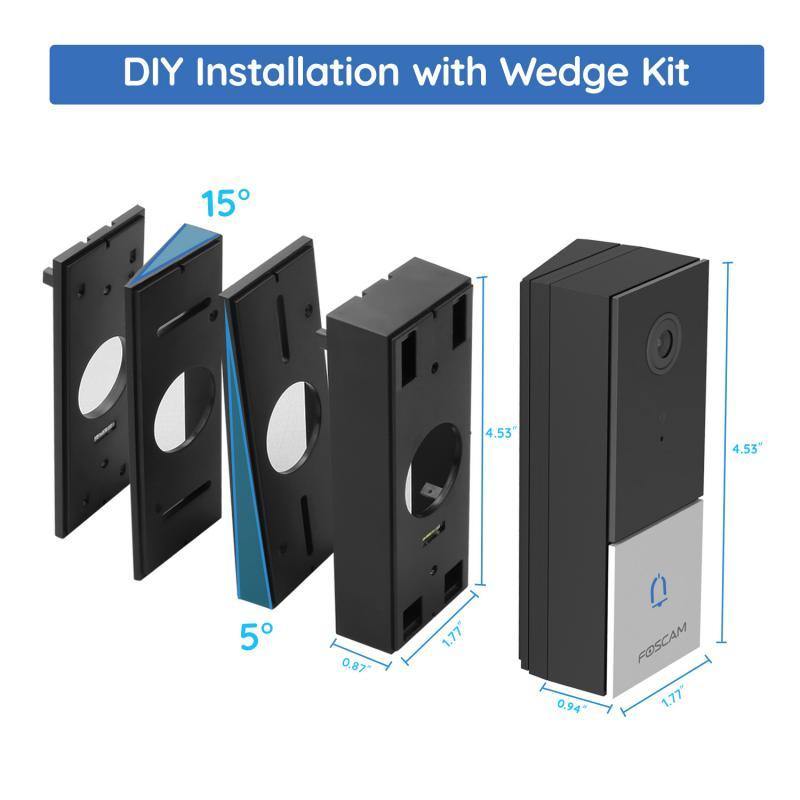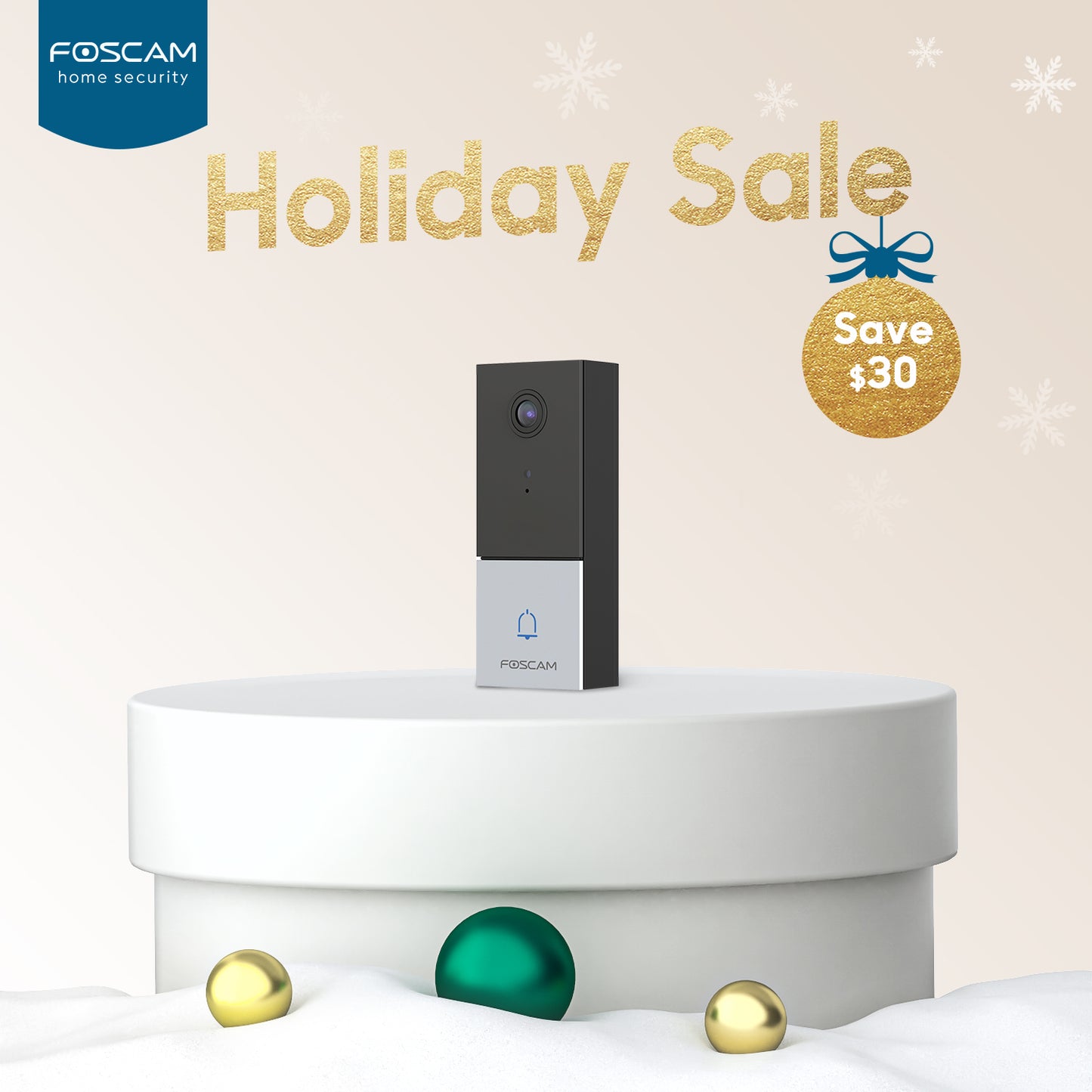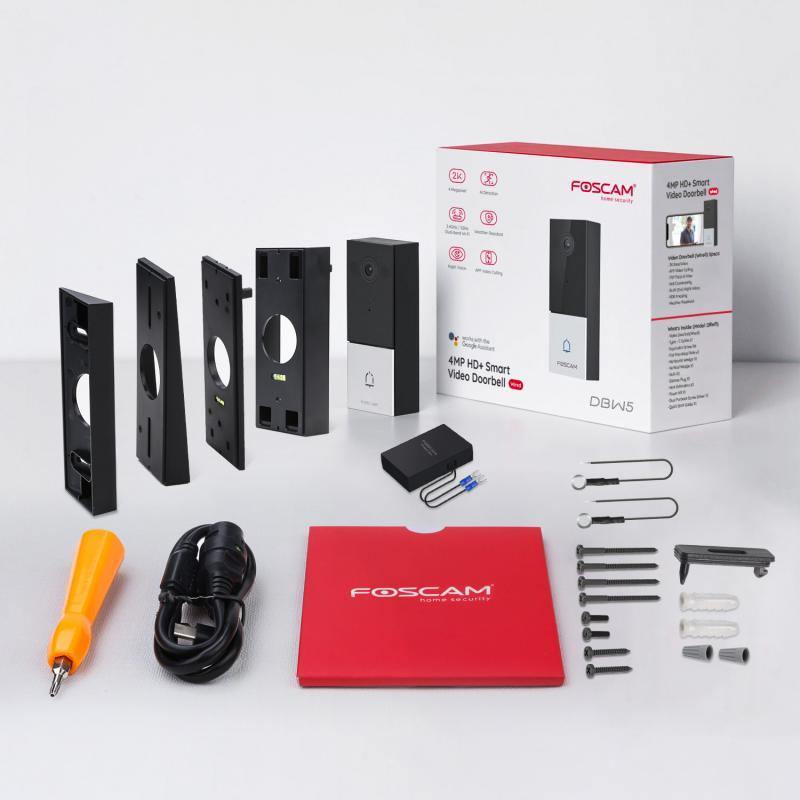 Customize your detection zones
Activity Zone allows you to customize the areas in which the camera will detect motion. Set the Activity Zone to suit your home to get the alerts you care about.
View what's behind your door
Ultra wide-angle lens, view angle up to 170° without missing any details. With the included wedge kit, you can choose your ideal angle from 5 degrees to 15 degrees to get a greater view of visitors coming to your door.
Auto Infrared Night Vision
An 850nm SMD IR-LED enables a clear night vision image even in dark up to 16.4ft. Protect your home day and night.
IP65 weather-resistant
Foscam video doorbell features IP65 weatherproof, no fear of any weather. Operating temperature: -4°F ~ 122°F; operating humidity: 20% ~ 85% non-condensing
FAQ for Foscam Video Doorbell(Model: DBW5)
Does the video doorbell require existing doorbell wiring?

Yes, the video doorbell draws power from existing doorbell wiring. The voltage of the transformer requirement is 8-24VAC and the output power of the transformer is 8VA or above, which is very common in most house doorbell wiring.

Is the video doorbell powered by a battery?

No, the wired video doorbell has more advanced features, like the 3s pre-buffer and no wake-up time. Also, the doorbell dimensions can be very slim, fitting into narrow door frames.

Is the video doorbell compatible with the existing doorbell chime?

Yes, we are well compatible with existing mechanical chime or digital chime. When you connect digital chime, please remember to connect our power kit.

What's the wireless range of the video doorbell?

The video doorbell connects to your home WiFi. It works with any 2.4GHz & 5GHz wireless router, mesh system, or modems. Depending on your WiFi transmit power, distance, and walls in between, the doorbell range vary.

In the outfield test in the US, it works well in most 3000sq.ft houses.

How does the video doorbell detect the motions?

The built-in camera of the video doorbell system is triggered to start recording through the full-image pixel contrast, followed by which the system will further undergo face detection. The triggering mechanism for the current video doorbell system requires users to adjust the settings of the activity zone and the sensitivity level of detection accordingly due to various user scenarios.

Does the video doorbell system support AI?

Yes, face detection and face recognition are supported. Face recognition can only be turned on after the corresponding cloud service is purchased.
Buy on the Foscam Store
Fast & Free Shipping

30-Day Money-Back Guarantee

Hassle-Free Warranty

Lifetime Customer Support