About this item
4X Optical Zoom Camera: 350° horizontal and 85° vertical rotation, covering 360° of view without monitoring dead zone. 4X optical zoom lets you experience every perfect close-up detail. The camera's Zoom & Focus can be adjusted through the Foscam App. Working with Google Assistant & Alexa, this WiFi security camera can live stream to your smart device in real-time using simple voice-activated commands.
2K Image & AI Human Detection: This 2K Quad HD outdoor camera captures clearer and sharper images and videos, which is great for a driveway, hallways, etc., enabling up to 66ft night vision range. Real-time push notification to phone app or send an email with a phone or Upload image captures/videos to FTP server when human is detected and the detection sensitivity can be adjusted.
2.4GHz & 5GHz WiFi Connection: It works with both 2.4GHz & 5Ghz Dual-Band Wireless network, providing the ultimate in flexibility and performance. 5GHz channel with less interference makes the network more suitable for applications like video streaming which is very sensitive to packet loss and delays. You can experience smoother 2K Quad HD streaming.
IK10 vandal-proof and IP66 Weatherproof: IK10 vandal-proof dome cover can withstand devastating impacts. Rest assured knowing that the camera is able to protect itself from vandalism while looking after your beloved ones and properties.
7 Days Free Cloud storage with 1 month's validity and NO data space limitation during the last 7 days. Able to view life or playback or save all alert captures and video clips on the cloud. More options for Cloud Storage are available. Contact us for any help by email at support@foscam.com
2K Quad HD Camera with 20m Night Vision
This 2K Quad HD IP camera captures clearer and sharper images and videos, which is great for a driveway, hallways, etc., enabling up to 20m night vision range.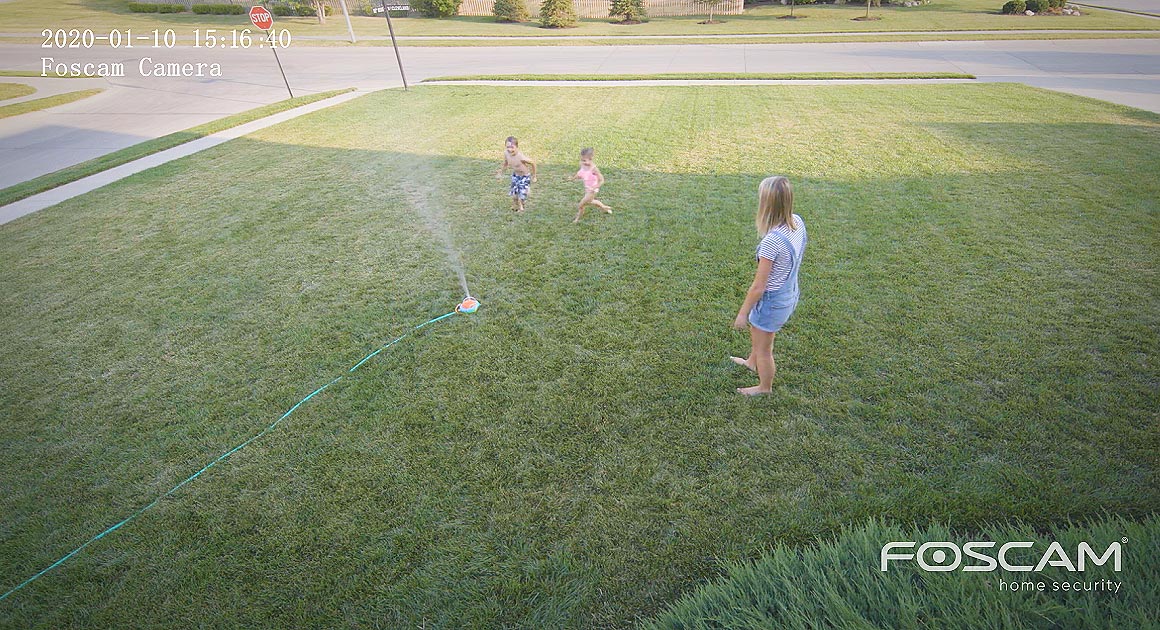 2.4GHz & 5GHz Dual-Band WiFi Connection
It works with both a 2.4GHz & 5Ghz Dual-Band Wireless network, providing the ultimate in flexibility and performance. 5GHz channel with less interference makes the network more suitable for applications like video streaming which is very sensitive to packet loss and delays. You can experience smoother 2K Quad HD streaming.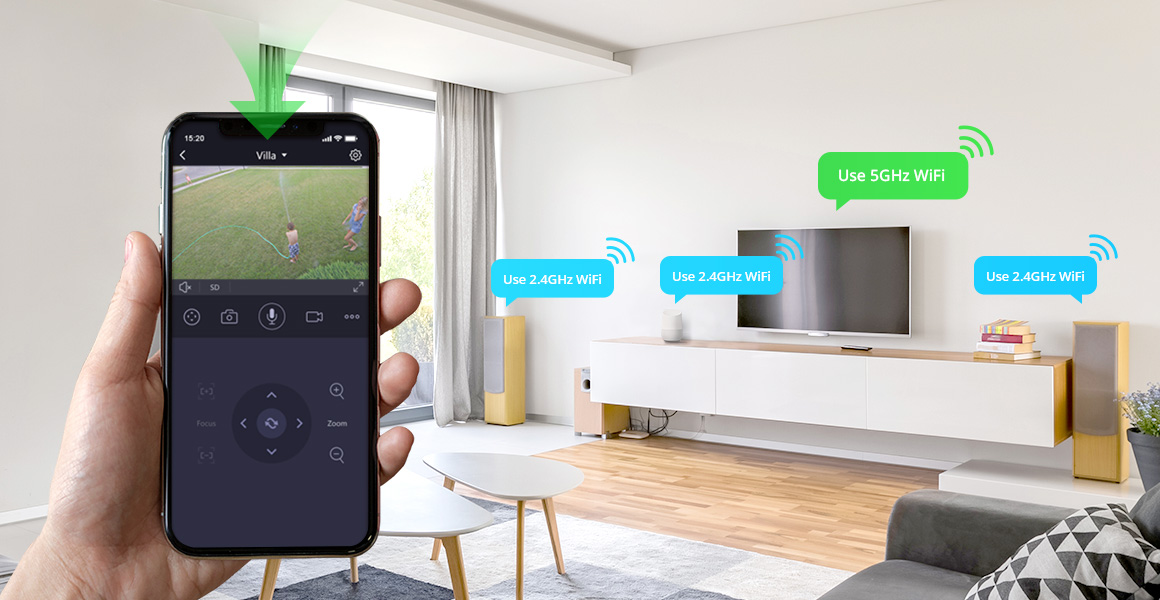 IK10 vandal-proof and IP66 Weatherproof
IK10 vandal-proof dome cover can withstand devastating impacts. Rest assured knowing that the camera is able to protect itself from vandalism while looking after your beloved ones and properties.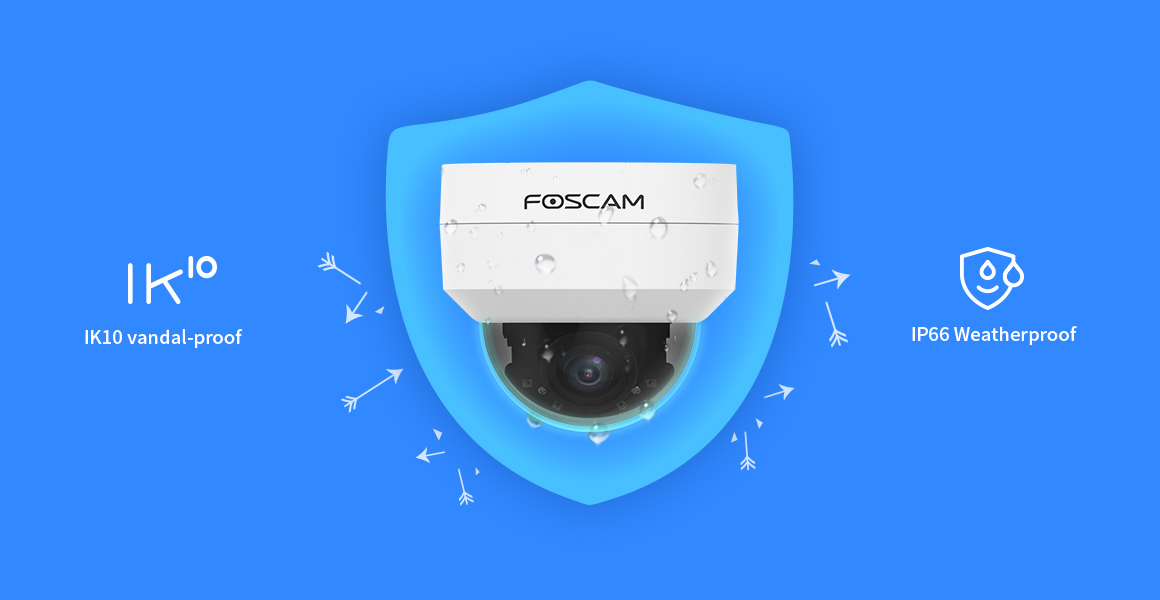 Technical Specifications
| | |
| --- | --- |
| Wireless Standard | 2.4G/5G dual-band, IEEE802.11b/g/n/ac |
| Ethernet | One 10/100Mbps RJ45 port |
| Power Supply | DC 12V/2.0A |
| Dimension(LxWxH) | 4.25*4.25*4 in (108x108x102 mm) |
| Storage | FAT32 Micro SD card(max128G ), local ,NVR, FTP, and Cloud storage |