The baby monitoring device has improved a lot over the past years. Today, baby monitoring products are equipped with state-of-art functions, making baby monitoring all the more effective, easy, and efficient. One of the sought after baby monitoring products in the market today is the Foscam R5 5MP wifi Smart Home Security Baby Monitor. This article aims to give you brief and concise information about the R5 Security Camera.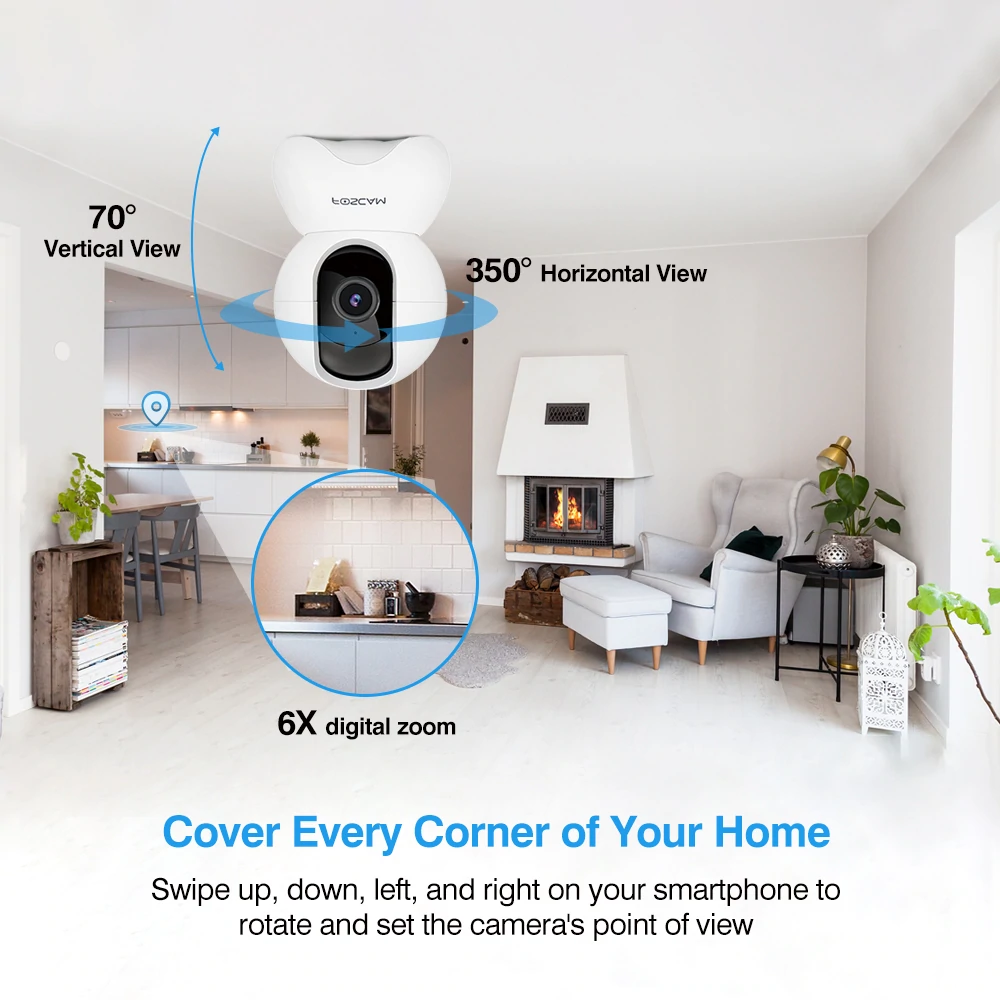 What Are R5 Cameras?
Foscam R5 5MP wifi Home Security is top of the line when it comes to monitoring functions. It uses an R5 camera, a top of the line when it comes to video monitoring and focuses. It is used in high-end photography and videography because of its fast and accurate autofocus. More so, it comes with 8K 4K 120p video, producing sharp and accurate images. Professionals use it because of these features, especially in terms of great handling and top-notch image stabilization.
Where Can You Install an R5 Security Camera?
Installing an R5 security camera is easy and can be installed in many parts of the house and even in commercial establishments, especially in areas that need close monitoring. You can install an R5 security camera in the nursery room, living room, and kitchen for baby monitoring. Basically, in any place where your child spends most of the time. What's good about the Foscam R5 5MP wifi Home Security Camera Baby Monitor is that it offers both vertical and horizontal views, specifically 70 degrees vertical view and 350 degrees horizontal view. You can set the camera's point of view by swiping up, down, left, and right straight from your smartphone. You can also zoom in by up to six times.
Is It Worthwhile To Buy an R5 Security System?
Buying Foscam R5 5MP wifi Home Security Camera Baby Monitor is one of the best decisions you can ever make. It is packed with all the good stuff, especially state-of-the-art security features, making baby monitoring all the more efficient and easy. It comes with motion, sound, and a human detection function. It also comes with a night vision of up to 26 feet. Setting up such a baby monitor product is easy, too, as you don't need to be technically inclined to have it all properly set up. It also gives you the option to choose between local and cloud storage. It also allows you to extend the storage of up to 128GB with a micro SD card.