We love the convenience and flexibility of  wireless home security camera. An outdoor security camera system can be a powerful deterrent to mischief makers. It will allow you to know instantly whether that bump in the night comes from a friend, foe, or furry creature. There's a new sheriff in town: Foscam Full HD 1080P 25FPS Mesh WiFi Security Camera System.
Foscam Wifi Secuirty Cam System is a whole video surveillance system connected together by 4 security cameras and network video recorders, providing 24/7 complete protection around your home. Not the same as other brand securtiy system, Foscam is built with Leading Mesh Network solution. Wifi camera serves as a hop point for other cameras in this wifi security camera system and connect other cameras in series. This helps the cameras to deliver a strong Wi-Fi signal as they are connecting to other cameras and not relying on one-to-one communications with the NVR. It allows the network to cover a range up to 1000ft stably if there's no obstructions. But Foscam offers a smaller price tag.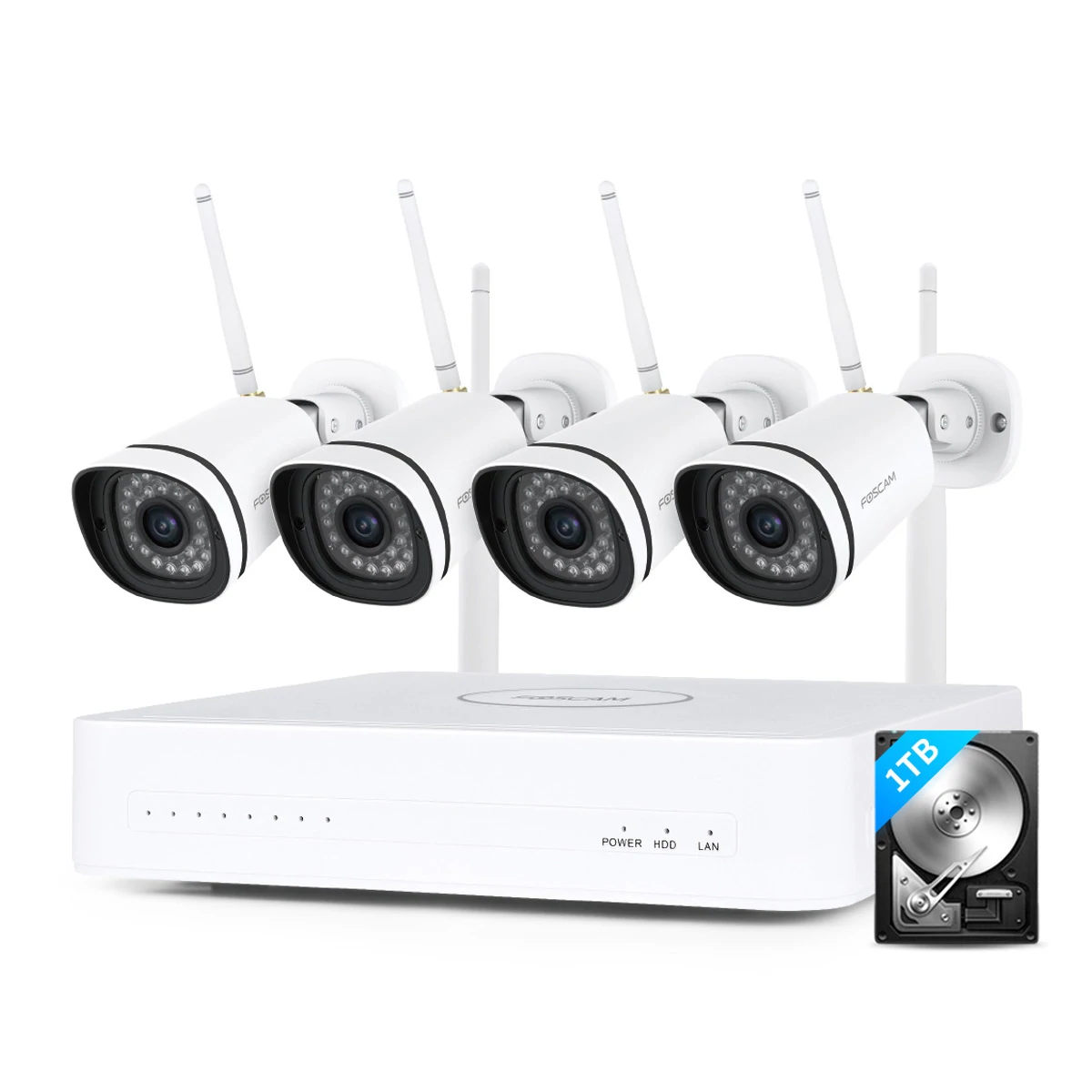 Things to consider
Storage options
Record ultra-long continuous videos day and night with pre-installed 1TB security grade hard drive. External hard disk drive up to 6TB (not included) for more storage. You can also use the Foscam Cloud storage secured by Amazon Web Services, avoid the risk of losing any footage. Play back video recordings on smartphone or computer.
Video quality
Get 1080P crystal clear images day and night. Night vision covers up to 65ft(30m). 103° wide view angle. With IP66 weatherproof housing, these outdoor security cameras are ideal for outdoor use even in rain or snow.
Easy installation
This home security camera system includes 8-channel NVR and 4pcs 1080p IP66 weatherproof wireless ip cameras. After being powered, 4 cameras will connect to the NVR via wifi in the same system automatically and provide your home complete protection (indoor and outdoor). Wi-Fi cameras are easier to install than their wired counterparts because they don't have to be located near an Ethernet port and don't require wiring.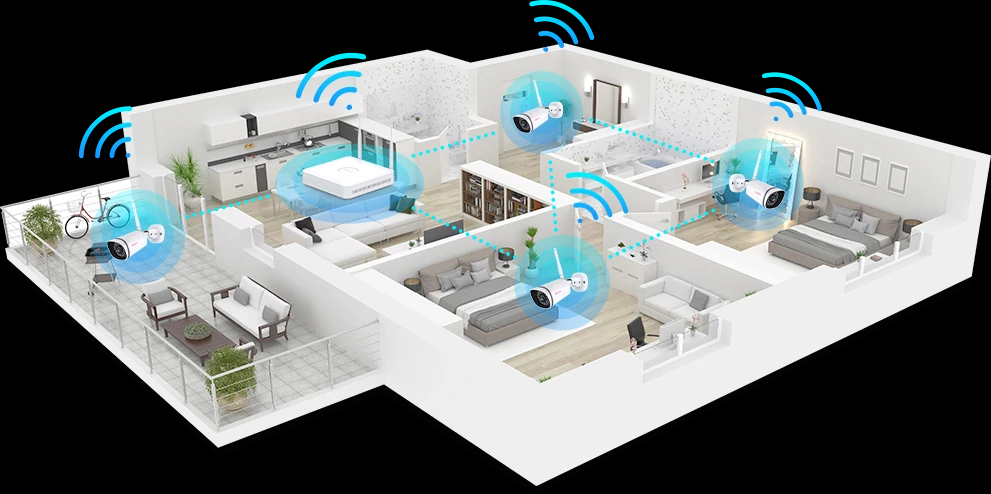 Specific alerts
All cameras respond to movement, but some can distinguish among people, pets, cars, and packages. This cameras can detect moving objects, such as human and animals. Occlusion detection can be triggered when an object obstructs half of the camera's view such as if someone puts their hand over the camera lens to obstruct the view. If something happens, video recording is triggered immediately. It also allows you to customize your own privacy mask areas to your needs.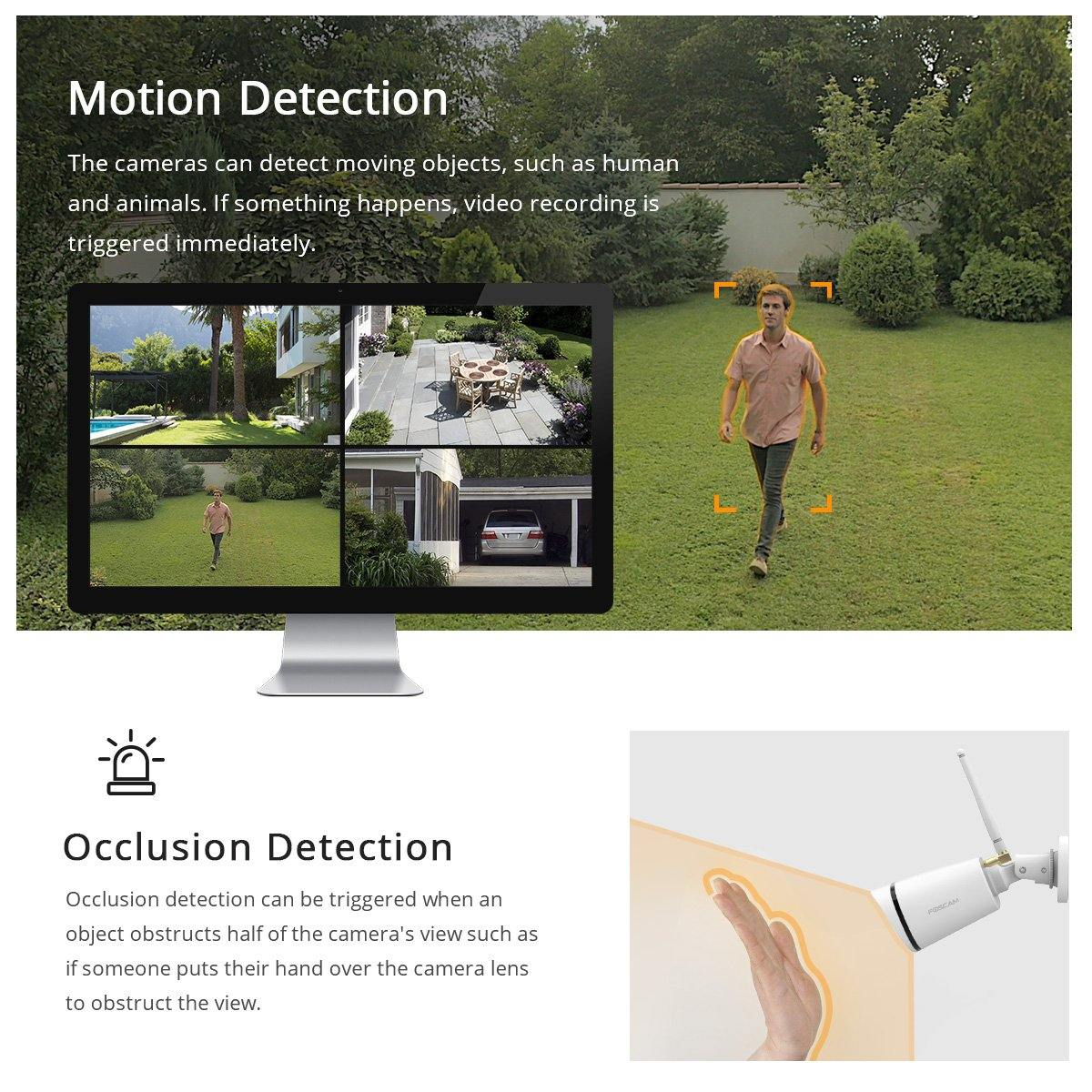 Foscam APP and Foscam VMS

Foscam App for IOS/Android is available for you without extra fees. Our powerful VMS software is also available for your PC. Just control your camera anytime, anywhere.
It is Just the Right Time to Purchase
If you've ever had a package stolen from your porch or had a car broken into while parked in your driveway, there's a good chance that the perpetrator was long gone before you even found out you had been victimized. There's an even better chance that you'll never know who committed the deed. If this sounds familiar, it might be time to invest in an outdoor security camera.
Foscam security system designed to withstand rain, snow, and extreme temperatures, typically connect to your home Wi-Fi network and allow you to view live video footage of activities occurring outside of your house. They'll also send an alert to your phone when someone or something is out there, record video of the event, and depending on features, let you talk to whoever is on your property, all without ever having to open your door (or even be inside your house, for that matter).